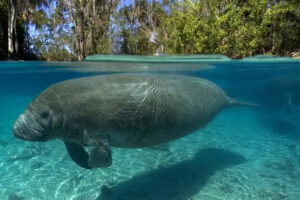 Manatee Springs State Park
Manatee Springs State Park is home to one of Florida's largest freshwater springs. True to it's name, West Indian manatees are regular visitors to the spring every November through April and are a favorite attraction for park visitors. The park has 8.5 miles of trails for walking or bicycling and is well suited for swimming, kayaking and scuba diving in the warmer months.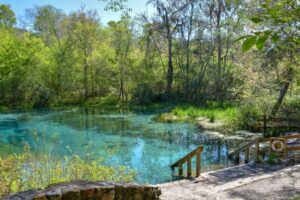 Ichetucknee Head Springs State Park
Although well-known for its warm weather tubing, Ichetucknee Springs State Park is a 2,669-acre wildlife haven where beaver, otter, gar, softshell turtle, wild turkey, wood duck and limpkin all find a home. The main draw is the park's eight major crystal-clear springs that join to create the 6-mile Ichetucknee River.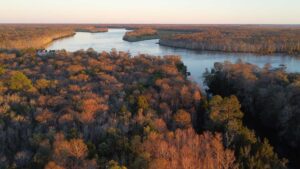 Big Bend Seagrasses Aquatic Preserve
As Florida's largest aquatic preserve, and because of the sparse development along its shores, Big Bend Seagrasses Aquatic Preserve has a wealth of recreational opportunities, including swimming, wildlife viewing, boating, canoeing, kayaking, scalloping and fishing. There are several state parks, national wildlife refuges and two paddling trails.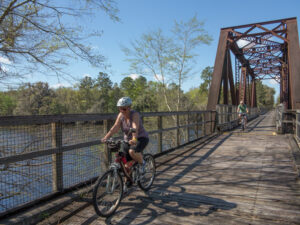 One of the Sunshine State's best-kept trail secrets, the Nature Coast State Trail connects five small rural towns along a T-shaped, 32-mile corridor. The well-maintained asphalt path provides enough trailheads, pavilions and services to ease journeys of any length.